Let your home work for you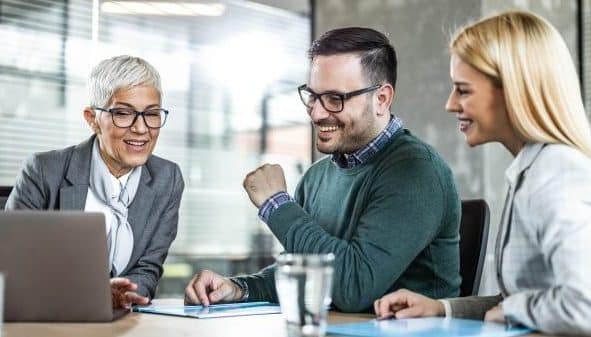 You've lived in your house for a few years or more and have seen prices going up and up. While you love your house, there are a few things you would change: the kitchen could use new countertops, the bathroom needs updated tile or maybe you need another whole bathroom.

How can you do the things to your house you want to without sacrificing the vacation you've been saving for all year? Equity. Specifically, your home's equity.

Your home's equity can be used for many things including home additions, debt consolidation, adoption expenses, or even an extravagant vacation. As a rule of thumb, equity loans are generally made for up to 80% of your home's equity, and your credit score and income are also considered for qualification. Most loans require upfront costs such as origination fees, titles, credit reports and appraisal fees. You could also see savings on your taxes; based on how you use the funds, the interest paid can be tax-deductible (consult with your tax advisor).

Three common ways to take advantage of your equity
Refinance with cash out
Refinancing with cash out involves taking out a new mortgage for the current value of your house to pay off your old mortgage and giving you "cash" back for the amount you have in equity. Most lenders require that you maintain a certain amount of equity in your home (usually up to 20% of the value). In rising interest rate environments, this type of loan is not as favorable as other home equity products because higher interest rates + higher mortgage means higher payments. Not to mention, if you obtained a mortgage in the last several years, there's a good chance you already have a historically low-interest rate.

Home equity loan
A home equity loan is a loan that is taken out against the equity you have in your home. In essence, your home is the collateral for the loan. The loan money is paid in one lump sum, usually has a fixed rate, and a fixed term for payback (usually 5-30 years). With the fixed amount borrowed, fixed rate and fixed term for payback, payments are the same each month throughout the life of the loan. Home equity loans are ideal for homeowners who have one big project or know up front the expenses that will need to be paid.

Home equity line of credit (HELOC)
HELOCs are like home equity loans in the way the amount that could be borrowed is calculated. The main differences are that HELOCs most often have a variable rate, a dedicated draw period (the period of time, usually 5-10 years, where you can withdraw HELOC funds), and a dedicated repayment period (usually 10-15 years). With a HELOC, you withdraw money as you use it and pay interest only on the money borrowed (like a credit card). This type of loan is generally favored for homeowners who have multiple projects or needs that will occur over a span of time.

During the draw period, payments are usually interest-only payments and during the repayment period, payments are made on principal and interest. Because of the variable rate, possible fluctuations in the amount borrowed, and the differences in payments during draw and repayment periods, the monthly amount due varies.
Call or connect with us online
American National Bank is a full-service bank offering different products for different needs. We offer home equity loans, HELOCs, mortgages, personal and auto loans as well as a variety of business and business equipment financing loans. Contact us today and let our bankers help you discover the products that do more for your needs and your lifestyle.

Articles contained in our news section are not intended to provide recommendations or specific advice. Consult with a professional when making financial decisions. Once published, articles are not updated; information may be outdated.